This is the second post in a 2-part series about "Infusionsoft Pros And Cons."
Click here to read the first post.
In my last post in this Infusionsoft pros and cons list series, I wrote about Infusionsoft pros — all the things I love about the Infusionsoft sales and marketing software. In this post, things are going to get a bit negative as I go over all of the things I don't like about Infusionsoft. So without further ado, let's dig into the cons part of the Infusionsoft pros and cons list…
The Cons – What I Don't Like About InfusionSoft
As I mentioned above, there's simply no such thing as a "perfect" CRM or email marketing system. And Infusionsoft is no exception to that rule. In fact, some of the things I love about Infusionsoft also sometimes annoy me and frustrate me. That's the double-edged sword of technology. We all want things to work perfectly all the time even though it's simply never going to be that way. (Even as I write this, our website is down due to a worldwide outage with our hosting provider.) In making my Infusionsoft Cons list below, I've tried to be very honest and very open about the problems I've had, despite my general love of the software.
Con #1 = Expensive Pricing
Yup, Infusionsoft is going to cost you a pretty penny to get started. First, there's the monthly fee. Depending on which version of the software you purchase, you're looking at $200-$300 per month for the base software. Then, there's the add-ons. Recently, Infusionsoft started charging for total number of contacts (leads and customers) and total number of emails sent per month. The good news is, if you're business grows, then your app costs will grow and it shouldn't really impact your bottom-line. Finally, there's the startup costs. A lot of people argue about this, but what you're paying for is the "Kickstart Services" that you get when you sign up. Generally, you're looking at about $2,000-$3,000 for this initial one-time fee. I labeled this con "expensive pricing" but it's really relative to where you are with your business and what you compare this to. If you compare Infusionsoft to Aweber, for example, $20/month vs. $200/month seems ridiculous. But Aweber is a fraction of the price because it does a fraction of the stuff.
Con #2 = Spotty Tracking
Sometimes things don't work inside of Infusionsoft. I love all of the Lead Source tracking, for example, but sometimes my leads don't get tracked correctly. That's annoying when you want to be sure you can rely upon reports and stats and trends. But the good news here is anytime I've had problems I almost always get a solution from Infusionsoft Support.
Con #3 = Additional Employee Training
If you're like me and you have a team of employees, you're going to have to train at least some of them when you make the switch. That can be very annoying, but Infusionsoft does offer a whole library of videos you can just have your employees watch to get started. That helps reduce the sting of the initial switch.
Con #4 = Strict Email Delivery
I covered this in my pros list from a different angle. But this can be very frustrating to new Infusionsoft users. Yes, Infusionsoft is super strict about email delivery. If you are trying to send email to cold email addresses (any email you haven't contacted within 4 months) then Infusionsoft will automatically throttle your email broadcast. This email throttling basically puts a hold on your outgoing messages until Infusionsoft determines what your initial spam rate is. If it's more than 1 in 1000, you're going to have to stop and try again. Frustrating yes, but if it helps keep bad email senders out of the "Infusionsoft pool" I'm all for it.
Con #5 = Inconsistent Support Staff
Infusionsoft's support staff is so great, I should really take them all out to lunch one day. But I'd also probably have to identify a few people who would need to pay for their own lunch. Haha! Only kidding. Actually, not really. I have had a few bad experiences with some support staff on the phone and via email and live chat. I learned this the hard way, but if it happens to you just end the call or chat and start over again. They're a fast growing company and there's simply no way around having younger, less experienced support people floating around.
This post is the second part of a two-part blog series.
Part One: Infusionsoft Pros
Part Two: Infusionsoft Cons
Con #6 = Excessive Features
There are so many features inside Infusionsoft it can be overwhelming and discouraging in the very beginning. This is why it's especially important to learn about these many features BEFORE you purchase the software. Some of the features may not be necessary for your business, and you can choose not to include them. You can even add them in later if you realize you do need them.
Con #7 = Additional Fees
As they say, new solutions breed new problems. That's one little annoying thing that happened to our business after we started using Infusionsoft. I noticed how many other tools I had to buy to really get the most out of the software. Fusedesk, iMember360, and a handful of others. This stuff adds up if you're not careful. Be sure you need these add-ons before you start paying for them. Obviously, we use these extra tools because they help us make more money and do our job better!
Con #8 = Not Industry Specific
This is a disadvantage that I've noticed repels a lot of people. We live in such a "done for me" culture that a lot of people want to use the specific marketing software that was made for their exact industry. Dentists want marketing software for dentists. Insurance agencies want marketing software for insurance agencies. And so on. So yes, Infusionsoft is a general piece of software. But here's a word of warning — don't purchase marketing software that's industry specific just because it's industry specific. Be sure it can do everything you need to do to grow your business!
Con #9 = Confusing Legacy Tools
"Legacy" is an Infusionsoft term that refers to all of the older features in the software that are slowly being replaced and deprecated. This can be somewhat confusing for new users when they get started. My advice is to forget the word "legacy" all together and just focus on using the tools that work for you. Action Sets, for example, are underrated and underutilized even though most people consider them part of Legacy.
Con #10 = Steep Learning Curve
Ok, here's the big one. If you can't get over this final con, then Infusionsoft is definitely not right for you. Here's the reality — Infusionsoft has a steep learning curve. You've got to get in there, learn as much as you can, and really get good at using the app. My advice is to attend at least one of the live training sessions they hold at their office and get as comfortable using the app yourself as you possibly can. Avoid abdicating this over to one of your employees. Getting an employee to help you is a good idea, but having an employee "take over" is a bad idea.
Infusionsoft Pros And Cons List – My Two Part Blog Series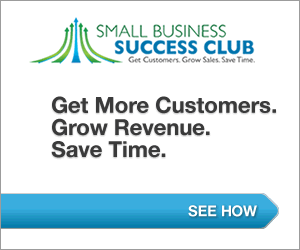 This post offered 10 Infusionsoft cons to give you an idea of the things I don't like about Infusionsoft. To be fair, I use this software in my business every day, and I really do think it's the best one out there for small businesses. If you're a small business with fewer than 25 employees and doing less than say $10 million in revenue per year, this software is probably a very good fit for you.
This post is the second part of a two-part blog series.
Part One: Infusionsoft Pros
Part Two: Infusionsoft Cons